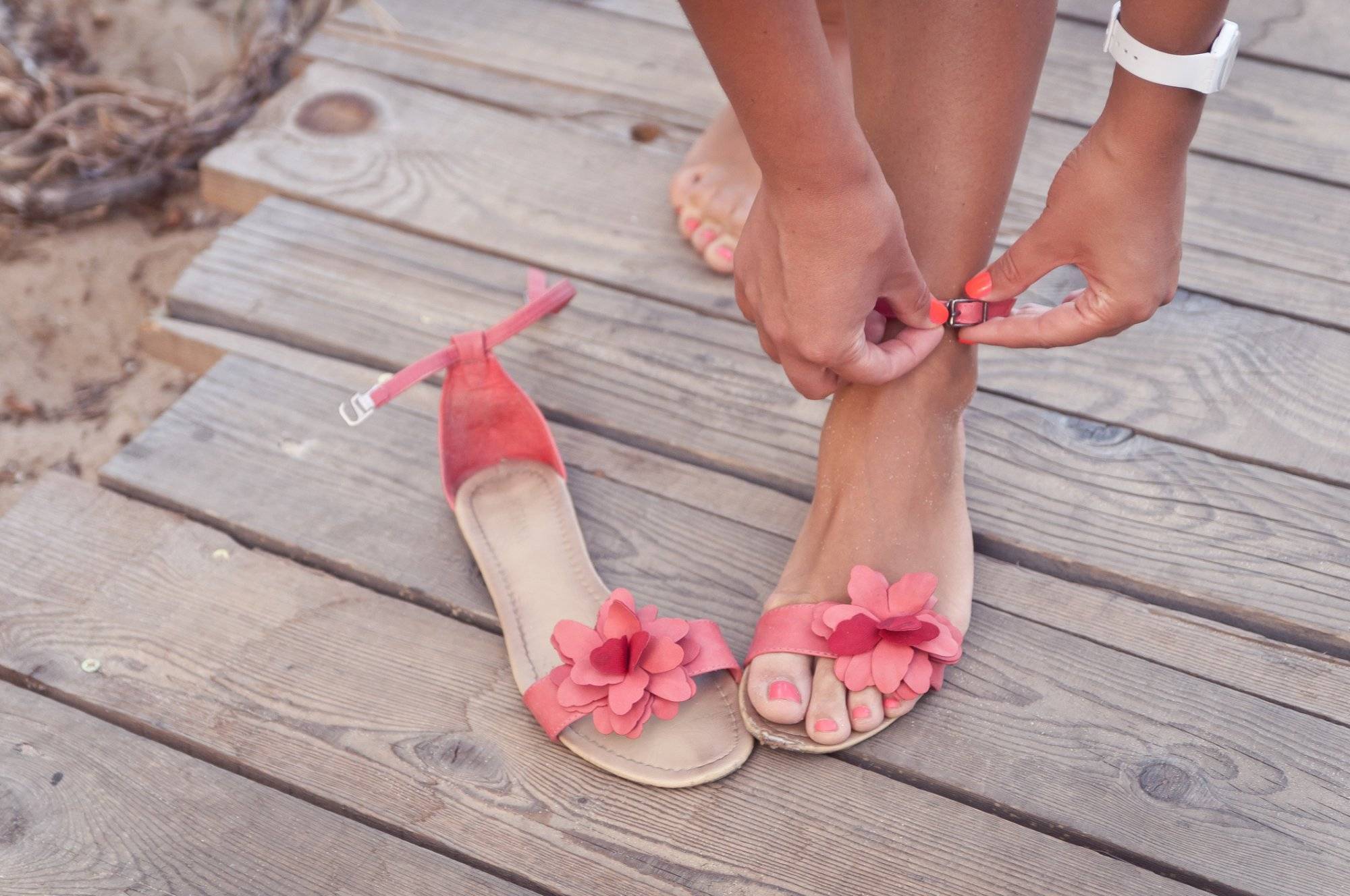 Want to stay up to date with the latest summer footwear trends? Famous Footwear Irving has got you covered. Located at the Irving Towne Center, they've got all the shoes you need for a fun, stylish summer.
Stylish comfort 
Every summer sees hordes of people breaking out their sandals. This summer is no exception. One of the hottest trends of this season is sandal slides. This unisex shoe is perfect for a day at the pool or a casual shopping trip.
Slides not quite your thing? No problem. Comfort is always in season. Try out this pair of Dr. Scholl's memory foam, or this sleek pair of Bare Trap Samina sandals. Ring in a relaxing summer with these classic footwear pieces.
Sporty style 
Any outdoor adventurer will appreciate this pair of breathable, comfy shoes from Earth Origins.
Never heard of a glove for your feet? Famous Footwear has. They've got a body glove shoe that's perfect for all your summer water sport shenanigans.
When all else fails, a good pair of flip-flops never fails.
Up the fashion 
Sandals have come a long way from their humble brown, flat roots. A recent summer trend is the "dress sandal". It's a spin on the classic heel that's perfect for a slightly dressier summer night out. Other designs include the platform heel sandal and the ankle strap style.
Another summer favorite is this "peep toe" bootie. It's a design that's sleek enough for fall, but with an extra zing that screams summer.
Ready to get your summer in motion? Open from 10am – 9pm Monday through Saturday (and from 12pm to 6pm on Sundays), Famous Footwear Irving is ready to assist you. Call them today at (972) 257-0799 before you drop by their store at the Northeast Corner of Belt Line Road and SH 183. Upgrade your summer style by visiting Famous Footwear at Irving Towne Center today!
Photo Source: [sophia_yartseva][470673770] Thinkstock