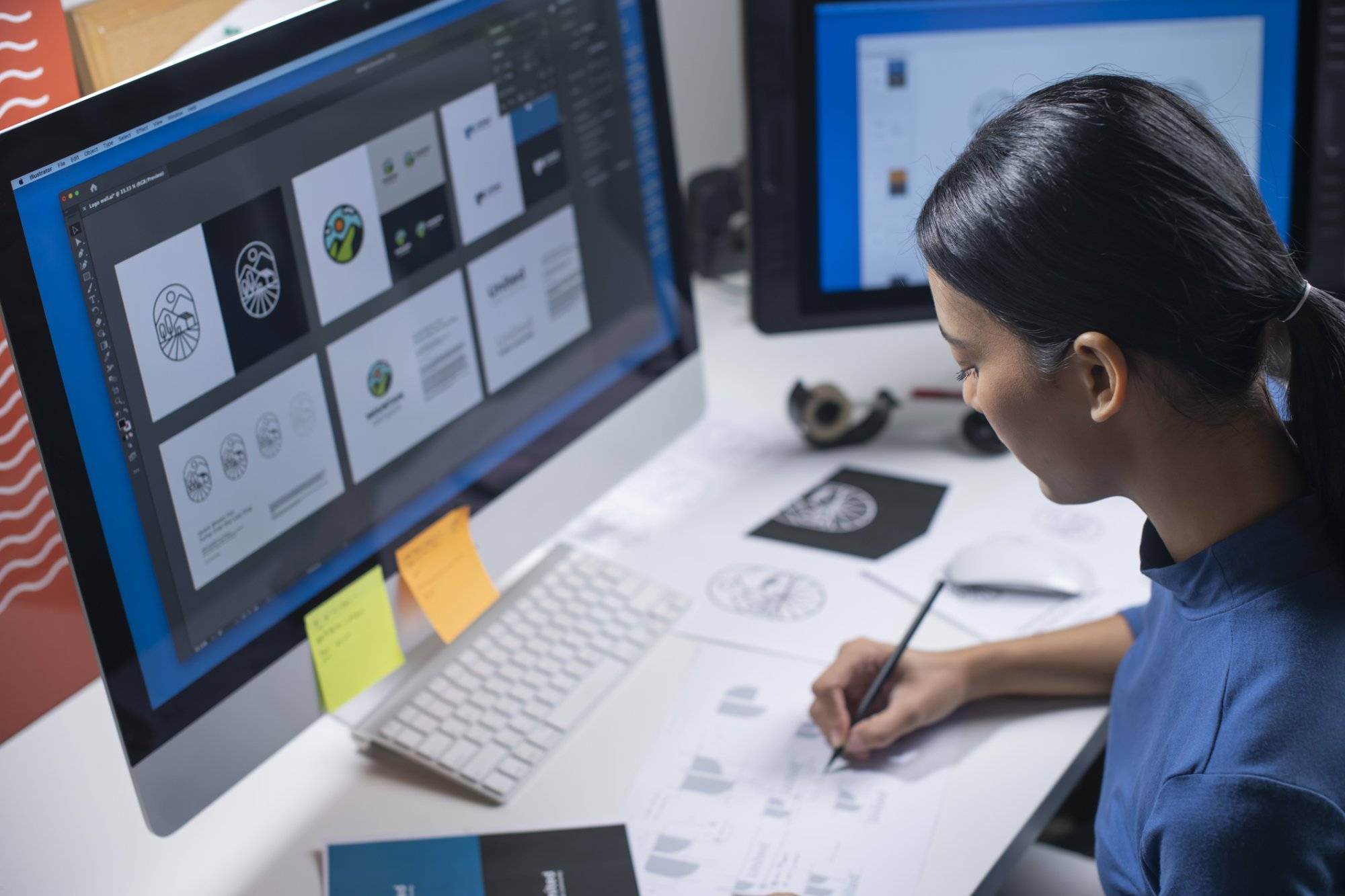 Among the multitude of offerings at Irving Towne Center, one establishment stands out as the epitome of graphic design excellence: Arteco Design. Prepare to elevate your space and captivate your audience with the finest Irving graphic design services. Join us as we explore the extraordinary talents and impeccable craftsmanship that make Arteco Design the go-to destination for all your graphic design needs in Irving. Stop by today to enjoy the best Irving graphic design services at Irving Towne Center:
Unleash Your Visual Identity with Irving Graphic Design Services
Arteco Design takes pride in their ability to transform ideas into visual masterpieces. As the premier provider of Irving graphic design services, they possess the skills and expertise to craft captivating designs that tell your unique story. Whether you're seeking a striking logo, stunning marketing collateral, or captivating website graphics, Arteco Design has the vision and artistic prowess to bring your brand to life. Unleash your visual identity and leave a lasting impression with their exceptional graphic design services.
Comprehensive Design Solutions
At Arteco Design, their repertoire of graphic design services is as vast as your imagination. From print design and digital graphics to branding and packaging solutions, they offer a comprehensive range of services tailored to meet your specific needs. Their team of talented designers combines their artistic flair with industry-leading tools and techniques to deliver designs that are visually stunning and strategically effective. No matter the scope or complexity of your project, Arteco Design has the expertise to exceed your expectations.
Unmatched Creative Expertise
Arteco Design prides itself on a team of creative geniuses who are passionate about their craft. Their graphic design services are fueled by boundless creativity, meticulous attention to detail, and a commitment to delivering excellence. From concept development to final execution, their designers invest their expertise and artistic vision into every project, ensuring that each design is a work of art. Experience the difference that unmatched creative expertise can make in elevating your visual presence.
What graphic design services does Arteco Design offer in Irving? Arteco Design offers a comprehensive suite of graphic design services to meet a wide range of needs. Their services include logo design, branding and identity development, print design (such as brochures, flyers, and business cards), digital graphics for websites and social media, packaging design, and more. They excel in transforming ideas into visually stunning designs that capture the essence of your brand and resonate with your target audience. With Arteco Design, your graphic design needs in Irving are in capable hands.
Elevate your space and leave a lasting impression with Arteco Design, the unrivaled destination for Irving graphic design services at Irving Towne Center. Explore the boundless possibilities of captivating designs that reflect your unique identity. Witness the exceptional talents and creative brilliance of their designers as they bring your vision to life. Visit Arteco Design at Irving Towne Center today and embark on a visual journey of artistry and innovation. Looking to enjoy more in Irving? Check out our directory today!
Irving Towne Center is offered by Weitzman. Weitzman is one of the leading Retail Real Estate companies in North Texas. Weitzman offers a full range of Retail Real Estate services including Project Representation, Tenant Representation and Investment Sales and, is also a leading Asset Management and Development Services Retail Real Estate firm.
Photo Sourced from Getty Images: #1415925069