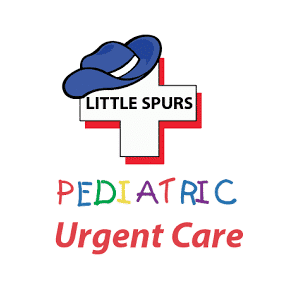 Little Spurs Pediatric Urgent Care
Pediatric Urgent Care en Irving, TX
Acerca de Little Spurs Pediatric Urgent Care
Little Spurs Pediatric Urgent Care, located at Irving Towne Center, is a top-tier urgent care provider specializing in pediatric healthcare. With a dedicated team of ER-trained, board-certified Pediatricians, Little Spurs offers a comprehensive range of services to ensure the health and well-being of your child. From in-house labs and x-rays to flu shots and vitamin B12 injections, they are equipped to handle a wide variety of pediatric health concerns. Notably, they also offer sports physicals which are imperative for young athletes' safety and performance.
The team at Little Spurs Pediatric Urgent Care is deeply committed to providing the highest level of care for your child. They understand the importance of a positive, nurturing, and comfortable environment in a healthcare setting, especially for children. Their mission is to make your child's healthcare experience as stress-free as possible while providing exceptional medical care. Their staff is not only highly skilled but also compassionate, ensuring your child feels safe and comfortable during their visit.
Convenience is a top priority at Little Spurs Pediatric Urgent Care. Understanding the unpredictability of children's health, they operate seven days a week, ensuring they are always available when your child needs them the most. Moreover, no appointment is necessary, making it even easier for parents to access quality healthcare for their children. If you're seeking reliable, comprehensive, and compassionate pediatric urgent care, Little Spurs at Irving Towne Center is your go-to healthcare provider.