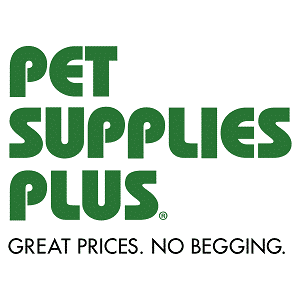 Pet Supplies en Irving, TX
Acerca de Pet Supplies Plus
Pet Supplies Plus in Irving, Texas is your one-stop destination for all your pet care essentials. Catering to the needs of your furry, scaly, and feathery companions, this store is committed to providing a comprehensive range of products that are both natural and made-in-the-USA. The store's extensive inventory ensures that you can easily find your pet's favorite items at pocket-friendly prices. Whether you're in the market for toys, beds, treats, or food, or you need litter and grooming supplies, Pet Supplies Plus has got you covered.
Shopping at Pet Supplies Plus in Irving, TX has been made convenient and hassle-free with their in-store and online shopping options. If you prefer shopping online, they offer free curbside pickup and same-day delivery services, ensuring that your pet's needs are met without any delay. The store's commitment to customer satisfaction doesn't end with providing a wide array of products. They also have Pet Pros on board who are always ready to offer helpful advice on the best products for your pet's specific needs.
Pet Supplies Plus in Irving, Texas is more than just a pet store. It's a community hub for pet lovers, offering an unmatched selection of quality products and expert advice. The store invites you to stop by and experience their exceptional service and product range. Whether you're a first-time pet owner or a seasoned pet parent, you'll find everything you need to keep your pet happy and healthy at Pet Supplies Plus. So, why wait? Visit Pet Supplies Plus in Irving today and discover an amazing world of pet care products and services.