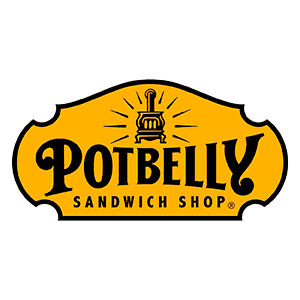 Sandwiches Restaurant en Irving, TX
Potbelly, located in Irving, is renowned for its exceptional sandwiches that are a must-try for all food enthusiasts. With an extensive menu offering mouthwatering, toasty warm sandwiches, delectable salads, and delicious soups, Potbelly has something to satisfy every craving. The restaurant prides itself on creating a welcoming atmosphere where customers can enjoy delicious food accompanied by excellent service. In addition to their savory offerings, Potbelly also offers a range of delectable desserts, including fresh-baked cookies and hand-dipped milkshakes or smoothies. Whether you're in the mood for a quick lunch or a leisurely meal, Potbelly is the perfect destination to indulge in a delightful culinary experience.
At Potbelly in Irving, you'll find a diverse menu that caters to all taste preferences. Their sandwiches are crafted with utmost care, ensuring every bite is filled with flavor and satisfaction. From classic favorites like the Italian or Turkey Club to unique creations like the Mediterranean or A Wreck, Potbelly offers a sandwich for everyone. Pair your sandwich with one of their delicious salads, such as the Chicken Caesar or Farmhouse, for a refreshing and wholesome meal. And don't forget to try their delectable soups, including the fan-favorite Loaded Baked Potato or the comforting Tomato Bisque. With such a wide variety of options, Potbelly guarantees a memorable dining experience for all.
Potbelly is committed to providing the highest quality ingredients in all their dishes. Each sandwich is made with freshly baked bread, ensuring a warm and crispy bite every time. Their salads are prepared with crisp, fresh vegetables and a variety of flavorful dressings, allowing you to customize your meal to your liking. The soups are made from scratch, using only the finest ingredients, resulting in rich and hearty flavors. Potbelly's dedication to quality and taste has made it a beloved destination for food lovers in Irving. So, whether you're looking for a quick bite or a leisurely meal, Potbelly is the perfect spot to indulge in a delicious and satisfying dining experience.